Electrification with renewable and conventional energy sources could cut emissions by up to 87%, UK regulator reveals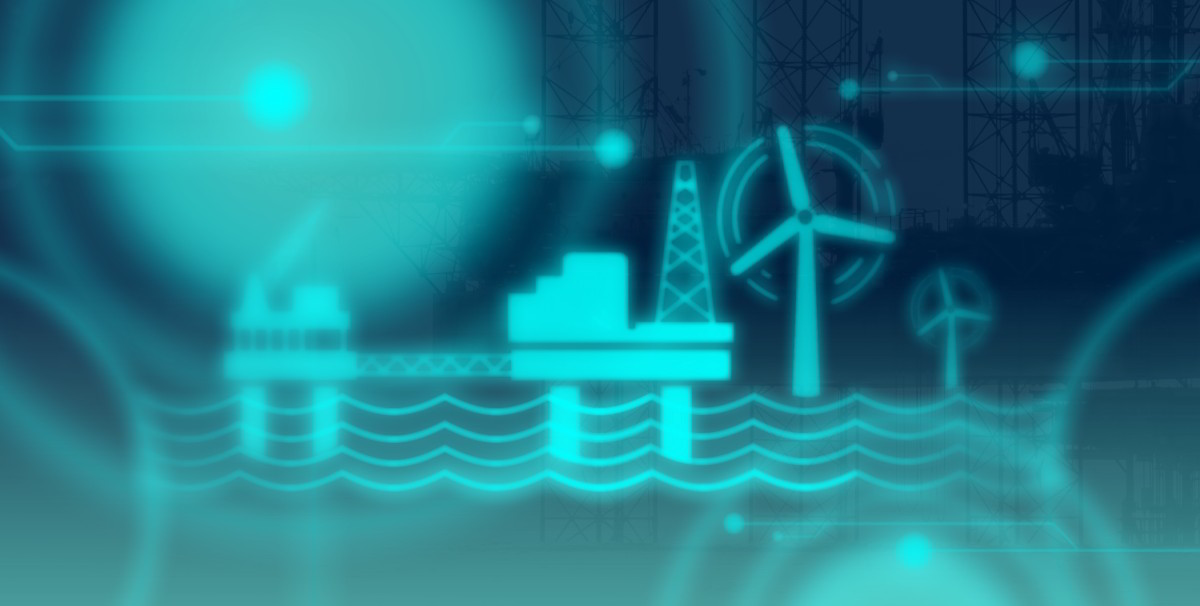 UK regulator North Sea Transition Authority (NSTA) has found that its studies of the offshore electrification competition highlight the importance of cross-industry collaboration, as the concepts presented by the three winners of its £1million competition put highlight the potential for profitable electrification of oil. and gas platforms using a mix of renewable and conventional energy sources.
The North Sea Transition Authority informed on Thursday that it had published the full project reports of the three winners of the electrification competition and believes that these technical findings can be used by other projects to accelerate electrification on the UK Continental Shelf (UKCS).
According to the winners of the competition launched to accelerate the electrification of oil and gas assets in the North Sea, cost-effective emissions reductions of up to 87% on offshore oil and gas platforms could be achieved using renewable energy sources. alternative energy.
As a reminder, the NSTA launched this competition in September 2021 to finance technical and commercial studies on offshore electrification in the British North Sea as part of the North Sea Transition Agreement (NSTD). Under the NSTD, the oil and gas industry has committed to reducing offshore emissions by 50% by 2030, a reduction of 2-3 MtCO2 per year. At the end of October, the regulator received 29 offers and the three winners were announced in December 2021.
As this electrification competition aimed to provide innovative solutions for electrification by supporting the work of oil and gas companies, wind energy developers and leading technology providers, the three winning studies all make a strong case for cross-sector synergies, with collectively open electrification projects 2 to 4 gigawatts of wind power opportunity through the UKCS.
Studies – by Orcadian Energy and its partners (Crondall, Enertechnos, NSMP, Petrofac and Wärtsilä), Energy Orsted and Neptuneand Katoni Engineering – demonstrated concepts that do not require shore power, instead these studies create self-contained power systems using renewable energywhich can be easily supplemented with shore power cables.
The NSTA explained that these solutions suggest emission reductions of 78 to 87% are achievable and highlight the importance of "robust, but profitable" offshore power distribution systems. The UK regulator pointed out that these power distribution facilities – or micro-grids – integrate different power sources with multiple offshore users, ensuring continuity of supply while minimizing the cost of modifications to reception platforms, thus reducing electrification costs.
In addition, Combination Projects cover the building blocks of any offshore electrification program – power sources, transmission, distribution and platform modifications – and elements from each can be combined to help electrification projects across the UKCS, points out the NSTA.
Scott Robertsondirector of operations of the NSTA, remarked: "Platform electrification is an essential part of reducing emissions in the North Sea and reaching net zero. Each of these projects contains useful and innovative thinking and we expect the industry to consider these ideas, and others, as electrification projects begin to become reality in the coming years.
To meet its emissions targets, the NSTA is working with industry representatives to advance potential electrification projects, including those of the North Sea Center and West of Shetlandand with the Governments and Regulators Electrification Group chaired by BEIS on the broader policy and regulatory enablers that will also need to be in place.
Earlier this month, the NSTA informed about the development of a new screening tool, which should help maximize the repurposing of oil and gas infrastructure for energy transition projects.
Additionally, the North Sea Transition Authority released a report last month highlighting a positive outlook for the supply chain, showing that around $6.3 billion of work is imminent and currently underway. .