Greg Abbott admits failure of all power sources after initially blaming green energy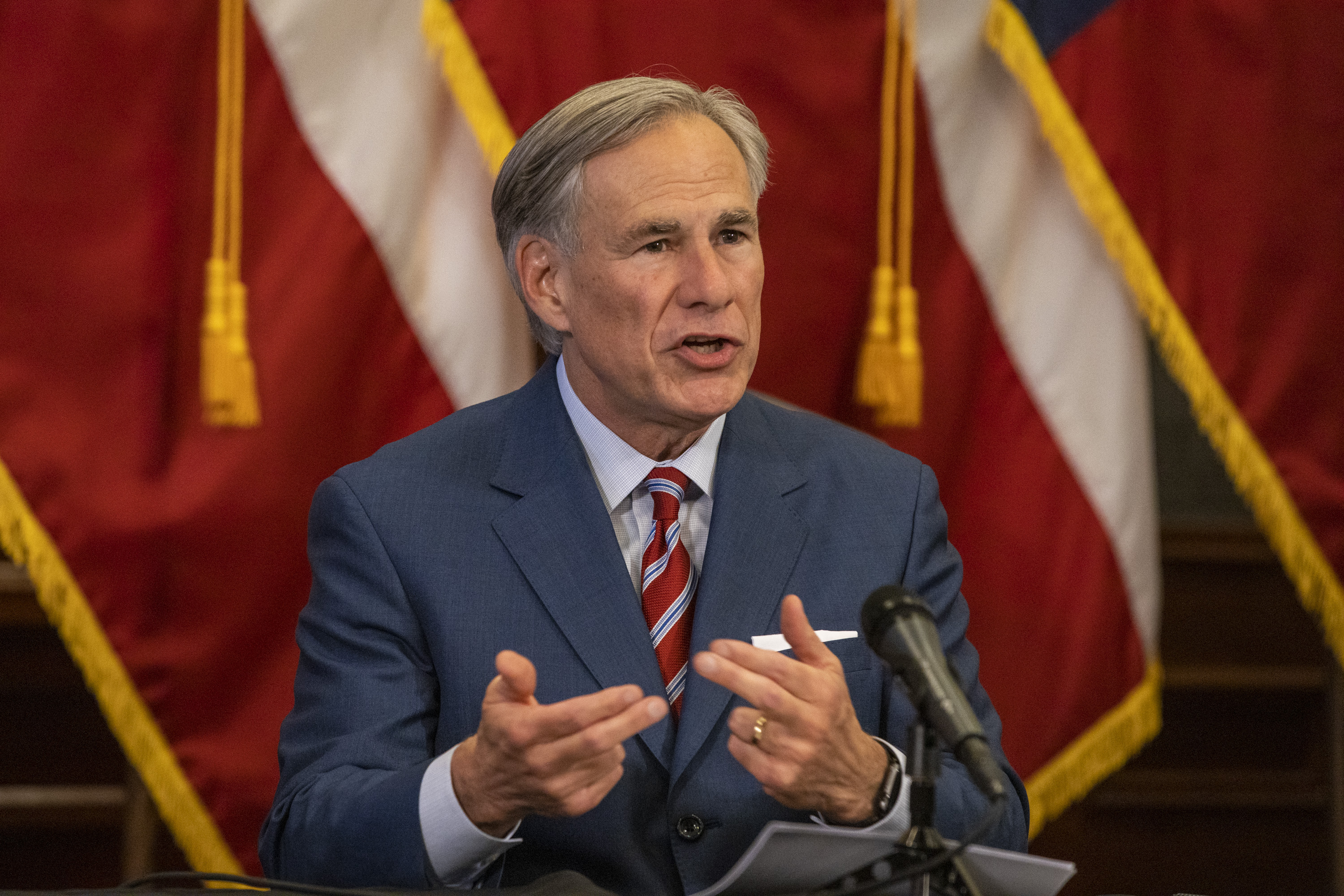 Texas Governor Greg Abbott acknowledged that the recent massive power outage in the state was due to grid failures involving all power sources, not just green power.
The Republican initially sought to blame renewables for the blackout, which left 4 million people in Texas without power or heat amid freezing temperatures. Some also experienced a lack of water.
Abbott addressed the state in a televised address on Wednesday and admitted that the failure to winterize the Texas grid was to blame and that green energy and fossil fuels were affected.
The governor said "the tragic doesn't even begin to describe" what many Texans have been through recently.
"A lot of you are angry – and you have a right to be. I am angry too. In a time when essential services were most needed, the system has collapsed. You deserve answers. You will get these answers. "
Abbott, speaking from the State Emergency Operations Center in Austin, blamed the state's grid operator, the Electric Reliability Council of Texas (ERCOT) and said he would introduce reforms to implement the 'wintering, according to the Texas Tribune.
"I assure you this: this legislative session will not end until we resolve these issues," Abbott said.
"The point is that electricity production from all sources has weakened in the harsh, freezing winter. This includes natural gas, coal, nuclear, as well as wind and solar," continued the governor.
Abbott first pushed for winterizing the network last week. He also called on the members of the ERCOT board to resign. Six of them tendered their resignations ahead of his speech on Wednesday.
The governor's remarks contrast sharply with his comments to Fox News' Sean Hannity on February 16. As events in Texas unfolded and millions of people were without power, Abbott criticized renewables.
"This shows how the Green New Deal would be a deadly deal for the United States of America," he said, adding that wind and solar power "collectively made up over 10% of our electricity grid. ".
"It just shows that fossil fuels are needed for the state of Texas as well as other states to ensure that we can heat our homes in the winter and cool our homes in the summer," Abbott said.
However, Texas relies heavily on fossil fuels, with estimates suggesting that about 80% of the state's power generation capacity could be fueled by natural gas, oil, and coal.
Natural gas is of particular importance to Texas' energy supply, and freezing conditions associated with a lack of winterization measures have affected its supply to the grid.
"It appears that a large portion of the generation that has gone offline today is primarily due to issues with the natural gas system," said Dan Woodfin, senior director of ERCOT. Texas Tribune February 16.