Hemas begins greater use of renewable energy with solar power – Business News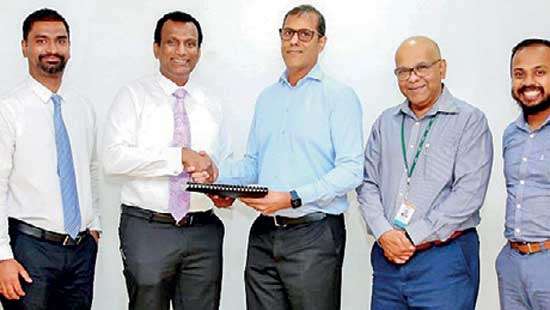 ---
From left to right: Heshan Kathriarachchi: Senior Project Engineer/ Hayleys Solar, Lindsay Melder: Deputy Managing Director – Sales/ Hayleys Solar, Roshane Perera: Director/CEO/ Hayleys Solar, Hasith Prematillake: Managing Director/ Fentons Limited, Murtaza Esufally – Director – Hemas Holdings PLC, Zalmi Fazeel – Group Finance Director – Hemas Holdings PLC, Mindika Thilakarathna – Group Sustainability and Special Projects Manager – Hemas Holdings PLC, Hazel Pereira – Group Chief Financial Officer / Group Treasurer – Hemas Holdings PLC
In an unprecedented move to ensure continued sustainable business operations, Hemas Holdings PLC has launched greater use of renewable energy as part of its 2030 Group Environmental Agenda.
The diversified business has initiated the process to install several rooftop solar photovoltaic systems from Hayleys Solar, the renewable energy arm of Fentons Ltd, at strategic locations where the Group's major operations take place.
Once fully functional, Hemas Holdings' use of solar power will offset electricity consumption by 25%, ensuring that its operations will have a minimized impact on the environment.
In addition to reducing the Group's atmospheric carbon footprint and minimizing ozone layer depletion, adopting alternative energy sources has prepared Hemas Holdings to deal with potential fossil fuel shortages.
Hemas Holdings hopes to use its position as a changemaker to inspire other businesses to also switch to renewable energy sources, so that collectively, sustainable businesses become the new normal, minimizing the total environmental impact on Sri Lanka in his outfit.