Wales & West Utilities wants to strive to blend up to 20% hydrogen into local gas networks by 2023 and convert villages to run on 100% hydrogen by 2025 – and the company recently pushed its ambitions forward in Swindon.
These targets are part of a larger target set by a consortium of UK gas network companies, as part of the Energy Networks Association plan. Dubbed Britain's Hydrogen Network Plan, the work aims to immediately cut emissions.
Having recently received its latest green light for its gas network efforts, Wales & West Utilities announced that Swindon's gas network will soon be injected with blends of hydrogen, with the Health and Safety Executive (HSE) giving the green light for natural gas with a hydrogen level to be used in the national grid.
Immediately, it is expected to reduce carbon emissions by up to 5,000 tonnes for nearly 2,500 households immediately by injecting gas containing up to 1% hydrogen. In addition to hydrogen, bio-substitute natural gas (BioSNG) will also be injected into the pipeline.
The latest commitment will serve as a springboard to prepare the gas network to transport greater amounts of hydrogen and biomethane through the gas network, supporting home heating, heavy industry, businesses and transport.
Commenting on this effort, Sarah Williams, Director of Regulation and Asset Strategy at Wales & West Utilities, said: "We are delighted to obtain approval from HSE to begin injecting gas containing up to 1% hydrogen in our network in Swindon.
"This will help reduce carbon emissions from local homes today without impacting our customers or their devices. This is another important step in demonstrating the use of the UK's existing safe and reliable gas network to transport hydrogen.
"The 2020s must be a decade of delivery, where we put into practice the research and development that has been done on hydrogen. This project will help support ambitious plans across the UK to convert villages to hydrogen, help heavy industry decarbonize and meet government aspirations for hydrogen for home heating.
Focus: Transition of UK gas networks to hydrogen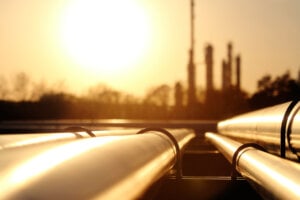 A series of innovation projects are underway in the UK on how to switch the country's gas networks from natural gas supply to hydrogen, so that homes and businesses can continue to receive gas. energy they need safely.
Led by the five UK gas network operators – Cadent, National Grid, Northern Gas Networks, SGN and Wales & West Utilities, these projects range from blending tests of up to 20% hydrogen into the gas network existing to the way we will transport 100% renewable energy. hydrogen from offshore wind turbines to living rooms.
A major new project charting the way forward to meet the UK's hydrogen targets outlined in Prime Minister Boris Johnson's 10-point plan for a green industrial revolution has been unveiled by the Gas Goes Green program of the 'Energy Networks Association in January.
The UK Hydrogen Network Plan outlines the work the five gas network operators will undertake to meet these targets, including ensuring the gas transmission network is ready by 2023 to blend up to 20% d hydrogen and help the UK meet its hydrogen production target of 1 GW by 2025 and 5 GW by 2030.
Read on here.
Source link