Mil-spec power supplies for harsh environments in avionics and defense applications introduced by Gaia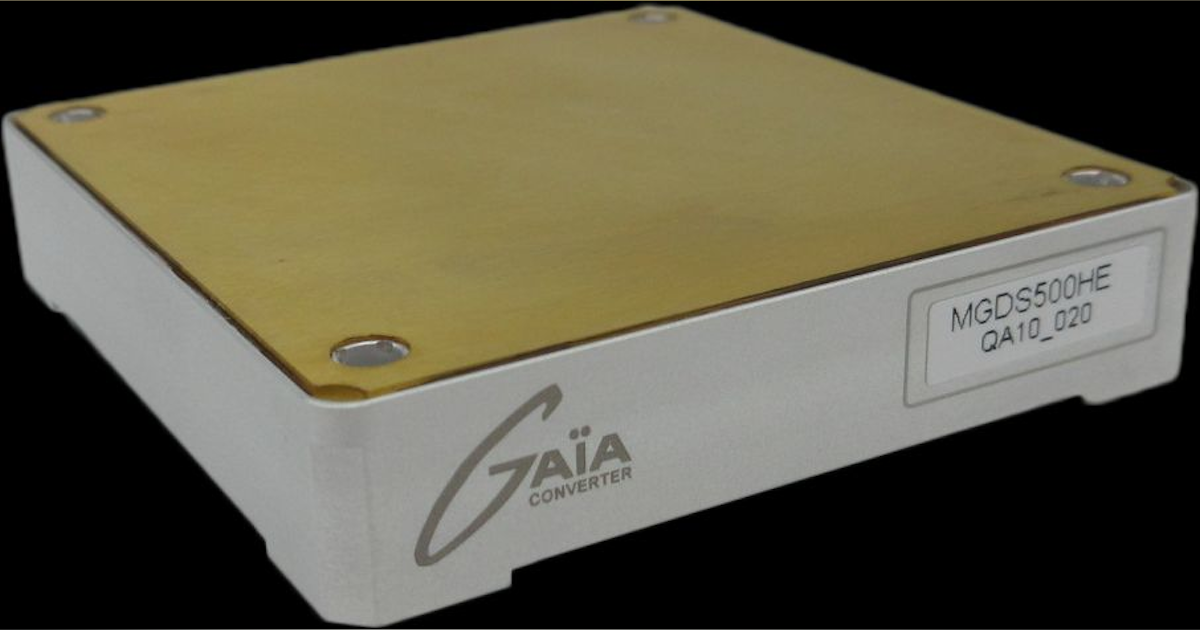 LE HAILLAN, France – Gaia Converter in Haillan, France introduces the MGDS-500 mil-spec DC-DC power modules for high-end aerospace, military, and industrial applications.
These power supplies offer an output power of 500 watts and are suitable for an ultra-compact power supply design.
These high-reliability power electronics devices meet major avionics and defense performance specifications for bus input compatibility and EMI and RF interference requirements.
These DC-DC converters operate in harsh environments and at temperatures from -40 to 105 degrees Celsius. Devices are Mil-STD-704 compliant; Mil-STD-1275; Mil-STD-461; and DO-160.
Related: The latest trends in power electronics
Standard models are available with input voltage ranges of 9 to 36 volts and provide output voltages of 12, 15, 24, 28, and 48 volts DC.
The MGDS series uses a patented fixed switching topology to provide wide input range, low noise characteristics and high power density. The synchronization function allows multiple converters to operate with an external source frequency.
All modules are designed with LC network filters to minimize reflected input current and output voltage ripple. The modules have independent safety functions, including input undervoltage lockout, output overvoltage protection, output current limiting protection, and temperature protection.
A soft start function is used to limit the current and eliminate the inrush current during start-up. For more information, contact Gaia Converter online at https://gaia-converter.com.