Navy Selects Crane Keltec to Upgrade EA-18G Electronic Warfare (EW) Jet Fighter Power Supplies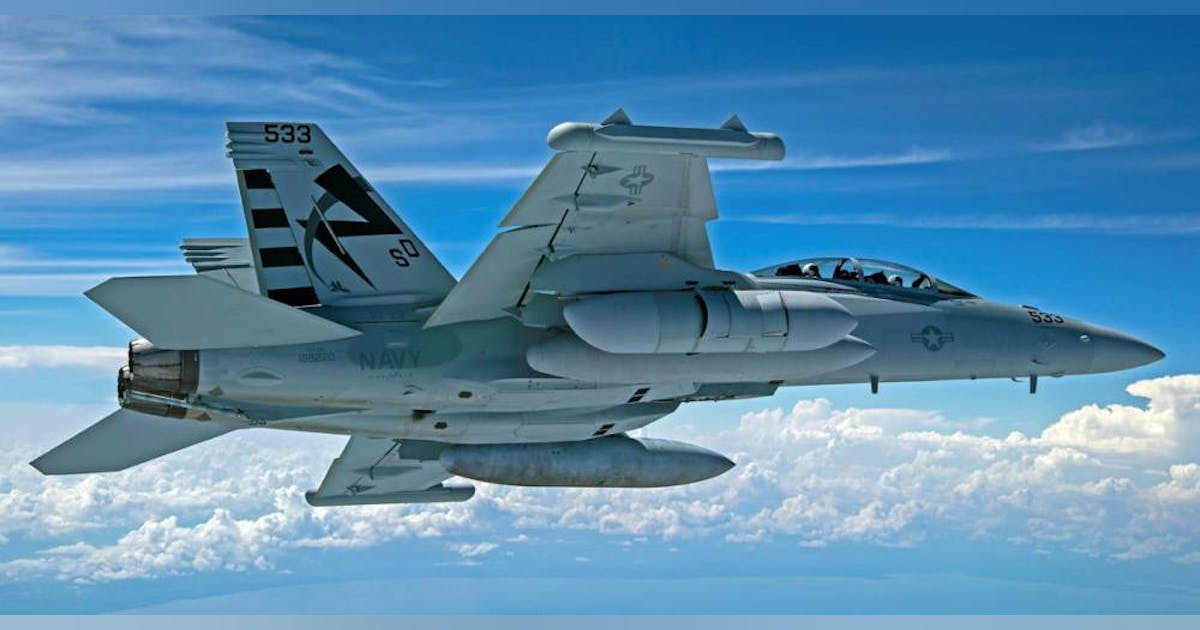 CRANE, Ind. – US Navy airborne electronic warfare (EW) experts required upgraded power supplies for the AN/ALQ-218 signals intelligence (SIGINT) system aboard the Boeing EA-18G Growler carrier-based aircraft. They found their solution in the Crane Aerospace & Electronics Keltec segment in Fort Walton Beach, Florida.
Officials at the Crane Division of the Naval Surface Warfare Center in Crane, Indiana, last month announced a $9.1 million contract with Crane Keltec to upgrade Navy assets from the replaceable assembly of weapons ALQ-218 9.
The AN/ALQ-218 from the Northrop Grumman Mission Systems segment in Baltimore is a passive sensor system that functions as a radar warning receiver, electronic support measures, and electronic intelligence.
The system provides airborne situational awareness and signal intelligence (SIGINT) by detecting, identifying, locating and analyzing sources of radio frequency (RF) emissions. This contract includes purchases for the US Navy and the Australian Government.
Related: Crane Keltec to Provide High-Voltage Power Supplies for Combat Aircraft Electronic Warfare (EW) Systems
Crane Keltec specializes in reliable, lightweight power conversion for military applications, including DC-DC converters and active power factor correction units. The company provides automatic transformer rectifier units; rectifier transformers; regulated rectifier transformers; and AC-DC power conversion.
The AN/ALQ-218 is aboard the EA-18G electronic warfare (EW) jet and the P-8A Poseidon maritime patrol aircraft, and is being considered for future unmanned aerial vehicles (UAVs) and submarines.
The Navy's EA-18G shipborne electronic warfare aircraft carries multi-mode radar detection, suppression and countermeasure equipment, such as the multiple AN/ALQ-99 radar jamming modules on its wingtips and its tail, the AN/ALQ-218 EW receiver, and a communications countermeasures system installed in the aircraft's gun bay.
Related: Boeing to Install Electronic Warfare (EW) Systems Aboard US Air Force's F-15 Jet Fighter Fleet
The AN/ALQ-218 can operate on RF bands 0, 1, 2 and 3, with pulse and continuous wave radar with optional communications support, while providing specific transmitter identification. It offers enhanced fine frequency measurement to support electronic jamming.
The Boeing EA-18G Growler fighter aircraft is a specialized version of the F/A-18F Super Hornet jet fighter-bomber based on a two-seat aircraft carrier, suitable for electronic warfare, in particular by jamming radars and enemy communications, as well as attacking the enemy. radar installations with missiles that target radar signals.
Under this contract, Crane Keltec will perform the work in Fort Walton Beach, Florida, and is expected to be completed by July 2027. For more information, contact Crane Aerospace & Electronics online at www.craneae.com, or the Naval Surface Warfare Center Crane division at www.navsea.navy.mil/Home/Warfare-Centers/NSWC-Crane.