Power supplies for multimedia equipment according to EN 55032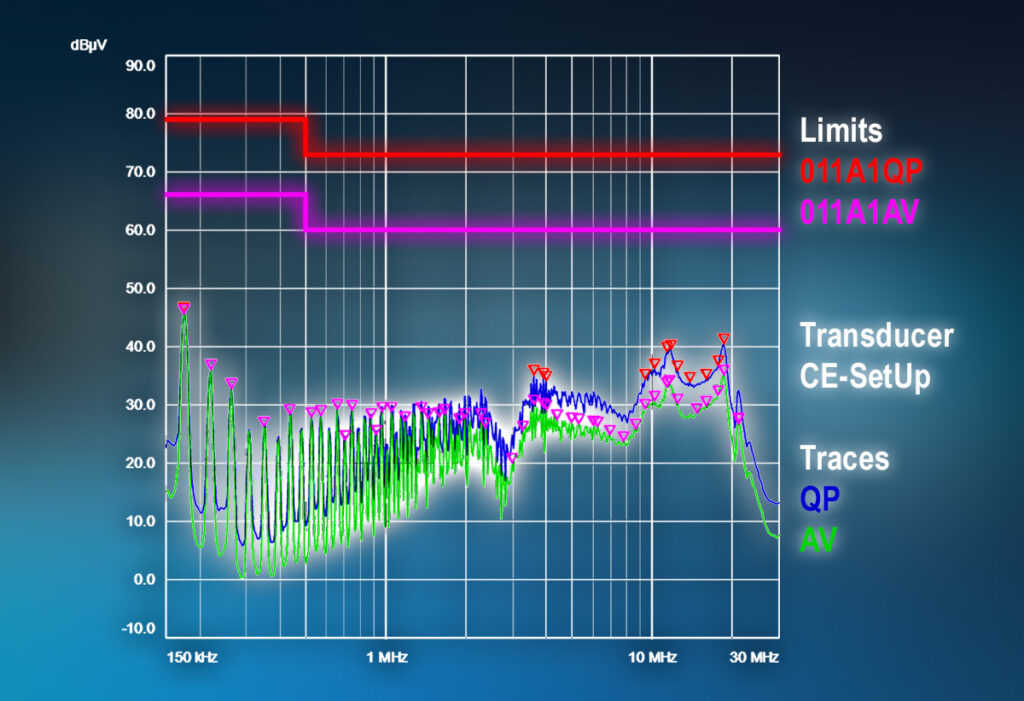 Do you need to power multimedia equipment in rolling stock or various other applications?
intreXis offers a series of dedicated DC/DC converters that largely meet the electromagnetic compatibility (EMC) requirements of EN 55032 Class A. Generally, EMC requirements for railway applications are specified in EN 50121-3-2. For conducted emissions, this standard for railway applications specifies less stringent limits than other standards for industrial or multimedia applications.
By choosing an intreXis DC/DC converter, you benefit from field-tested and proven designs
© intreXis AG
EN 50121-3-2 specifies limits only for the quasi-peak detector, while other standards also require measurement with the average detector. Additionally, the quasi-peak limits of EN 50121-3-2 are much higher than the limits specified by other EMC standards. Therefore, railway applications involved in radio services require more restrictive limits to avoid interference. For such applications, the conducted emissions must exceed the limits according to EN 55032 Class A, which specifies the EMC of this multimedia equipment.
By choosing the intreXis IC27X DC/DC converter and other types, you benefit from field-tested and proven designs. You minimize development time by maximizing the chance of passing the EMC test.
Discover the unique intreXis DC/DC converter series here, which can be used in a wider range of applications, including video, radio transceivers or other communication equipment.
This article was originally published by intreXis AG.